From tender cod to juicy plaice, we offer you a selection of the finest fish from the clear waters of the Atlantic or the North- and Baltic Sea. Enjoy the natural freshness, the mild taste and delicate texture of these delicious sea creatures. Perfect for traditional dishes or creative culinary creations.
You will find these Nordic specialties with us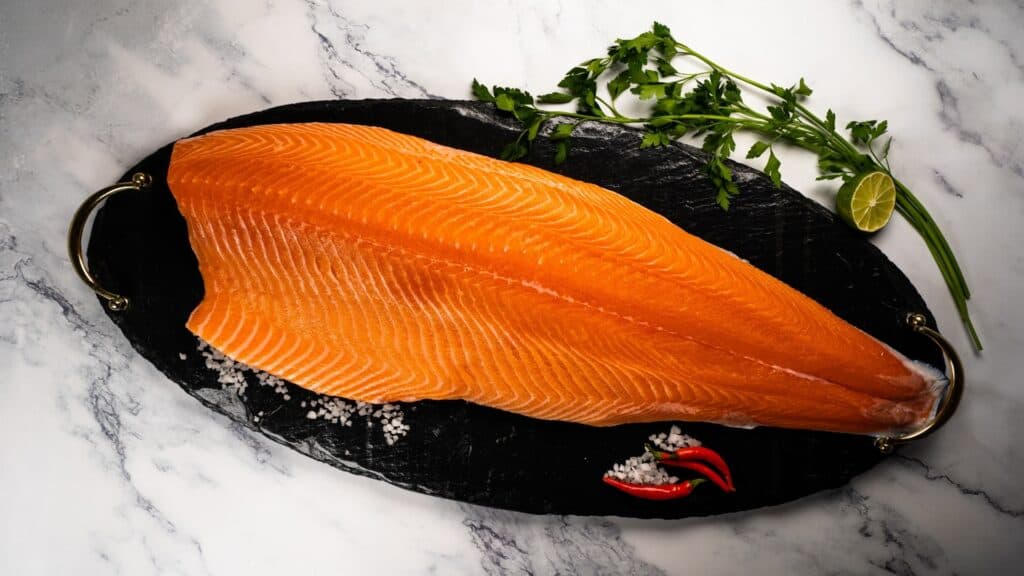 Salmon impresses with its bright orange flesh and delicate taste. Whether raw as sushi or grilled, the tender and juicy salmon can be used in many ways.
Turbot is found in the cold waters of the Atlantic and Pacific. He has a tender, buttery meat with a delicate, nutty taste. It is visually recognizable by its flat body and mottled brown skin.
The amberjack is a prized food fish with a distinctive yellow tail, who gives her name. It is characterized by its juicy meat and its mild, slightly sweet taste.
Otherwise, nothing is left to be desired
Whether eagle fish, Yellowtail Kingfish, Abalone, Hamachi oder Buri, we supply you with premium quality.
We are also striving, Our product range, to expand steadily.
Individual requests are also possible – we give our best, to fulfill your desires.

You have questions about our products or the delivery?