Catch overview, import and order
Here you will find all information about fishing, the way, as we import from all over the world, and how the exclusive delicacies can be ordered quickly and easily.
This is how the fish is caught
At Yin Seafood we understand the importance of quality and sustainability when sourcing our seafood products. That's why our founder travels, Herr Yin, personally to the various fishing villages and communities around the world, to ensure, that we can only offer you the best of the best.
Our wide range of fish species includes the deliciously tasty tuna, delicate seriola fish, the delicious turbot, Red Snapper, Himachi and many other exquisite species. Each species of fish has its own special fishing methods.
For tuna, for example, we rely on traditional deep-sea fishing methods. Our experienced fishermen use special nets and hooks, to catch the tuna, while at the same time paying attention to the preservation of marine ecosystems. Careful handling of the tuna during the catch ensures, that it retains its incomparable taste and consistency.
Our fishermen also use a combination of traditional and modern techniques, to catch fish species like the red snapper and the himachi. With trawling and purse-seine nets we make sure, that the fish are caught in a sustainable manner, while their natural habitats remain protected.
At Yin Seafood we are committed to quality and responsible fishing. Through the personal examination of our founders and the close cooperation with our fishing partners, we ensure, that our customers always receive fish of the highest quality.
This is how the import works
At Yin Seafood we import fish from more than 30 countries around the world.
The import process begins with close cooperation with our fishing partners in different countries. This is how we make sure, that fishing is sustainable and environmentally friendly.
Once the fish have been caught by our partners, Each individual fish is checked for quality and freshness by experienced experts. Mr. Yin personally controls this process regularly and thus ensures it, that only the best fish are included in our selection.
The selected fish are then packaged and prepared for shipment in compliance with strict hygiene standards. Yin Seafood works closely with reliable logistics partners, to ensure, that the fish always remain in optimal quality during transport. We use special cooling processes and technologies, to ensure, that the products arrive fresh and undamaged.
Our fish are carefully documented and accompanied, to ensure compliance with all relevant rules and regulations.
After the fish arrive at our camp, they are checked again for their quality, to ensure, that they meet Yin Seafood's high standards. Our specialist staff ensure professional storage and handling, to preserve the freshness and quality of the products.
This is how the order works
To place your order, we offer you two convenient options. You can contact us either by email or by phone.
If you want to order by email, just send us a message with the desired products, quantities and your contact details. Our dedicated team will process your request promptly. As soon as we can confirm your order, you will receive feedback from us. At Yin Seafood, we strive, to offer you the best possible service, and we will get back to you as soon as possible, to complete your order.
If you prefer to contact us by phone, we are at your disposal during our business hours. Our friendly staff will take your order and help you with any questions or special requests. If you want to reach us outside of business hours, you can leave us a message, where you leave your contact information. We will contact you immediately, to confirm your order and discuss further details.
At Yin Seafood, we understand the importance of efficient order processing and we do everything we can to make it happen, To make shopping with us as easy as possible. Our dedicated employees are ready, to help and ensure you, that you get the best fish products, that meet your requirements.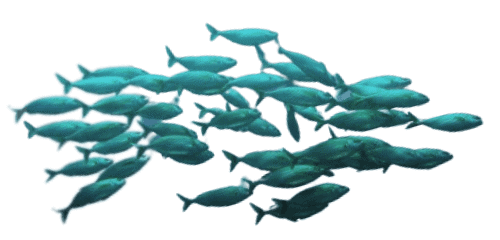 You have questions about our products or the delivery?