The diversity of the oceans
At Yin Seafood you will find seafood specialties from all over the world. From delicious shrimp to succulent scallops to tender lobster, we offer a diverse selection of seafood, that will satisfy even the most demanding palates. Each piece is selected according to strict quality standards, to guarantee you an incomparable taste experience.
You will find this seafood with us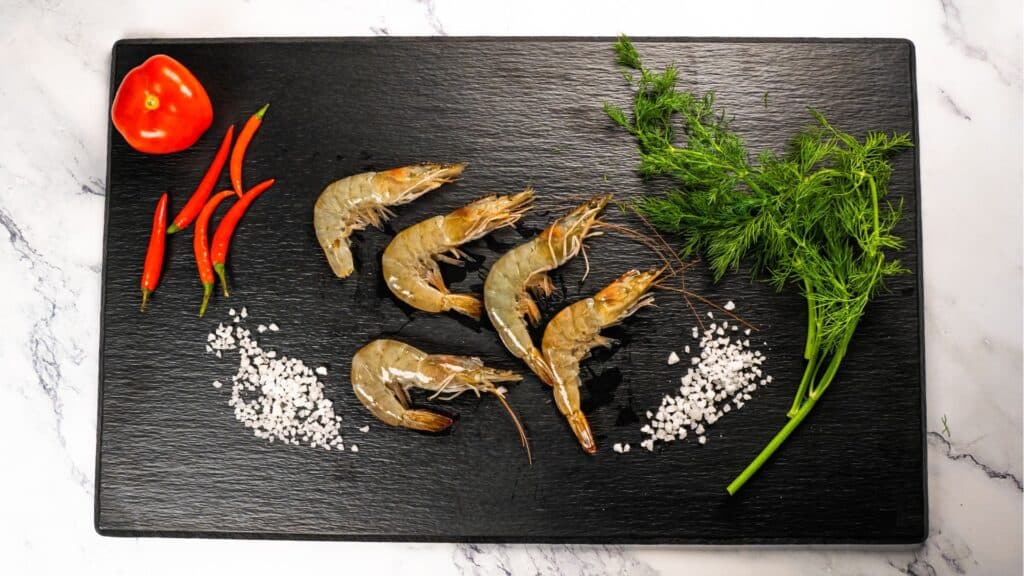 The shrimp is a prized marine delicacy with a great texture and unparalleled flavor. Their characteristic long-bodied appearance, curved tail and distinctive feelers makes them unmistakable.
Otherwise, nothing is left to be desired
Whether tuna, sole or sea cucumber, we supply you with premium quality.
We are also striving, Our product range, to expand steadily.
Individual requests are also possible – we give our best, to fulfill your desires.

You have questions about our products or the delivery?